Updates from CES 2019: The Future is Here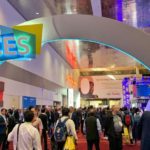 There used to be a time when Hollywood had complete control over what people generally thought future would look like. We used to get our "updates" from the future from the likes of The Jetsons, 2001: A Space Odyssey, and so on. These predictions were always a bit hit-or-miss. Some of them have come true, and the others have been wildly inaccurate.
CES 2019, which concluded this past week, was a resounding success and as usual, gave us many things to look forward to over the next year.
Here are our top picks from this year's CES.
Impossible Burger 2.0
Enough has already been reported on this feat of innovation, but it would be a disservice to talk about CES 2019 without any mention of Impossible Burger 2.0.
When Impossible Foods introduced its signature product, Impossible Burger in 2016, it caught our attention. However, it had a slew of problems, most prominent of which was that it would disintegrate when put on the grill.
Impossible Burger 2.0 changes all that. This meatless burger is the "real" deal. You'd be surprised how real it feels. It tastes like meat. Its texture feels like meat. It even cooks like meat. And, you know what else – it's a gluten-free, 100% vegan burger.
Rollable TV from LG
You probably already knew this was coming. After all, LG has been touting the concept for quite some time now. However, what's different this time is that it's not a concept anymore. LG showcased a full-fledged 65-inch OLED TV that rolls up like wallpaper. And, it comes loaded with features – 4K display, HDMi 2.1 support, and 100W Dolby Atmos-powered speaker.
A rollable TV is not much to think about until you realize that it is this technology that will make those moving paintings from Harry Potter movies a reality. Ha! Now you see how awesome this is.
Bell Nexus: First Flying Taxi?
Yeah, yeah. We know what you're thinking – "Really? Another one of these?"
Quite frankly, we agree with you. We have seen one flying car concept after another since 2016, and none of them came to fruition. So, if you think that Bell Nexus is just the latest in a long line of failed promises, then it's hard to argue against. However, here are a couple of crucial details.
Firstly, Bell Nexus is not a startup, and neither is it an enterprise that has tasted success only recently, which got to its head, figuratively speaking. Bell is an established aircraft manufacturer, who has been manufacturing original models from 1940s. Secondly, it is one of the names in Uber's aircraft manufacturing partners. So, it suffices to say that things are serious here.
Well, Bell says that initial trials have been scheduled for 2020, but let's take that with a pinch of salt. Healthy skepticism is not bad.
Self-Driving
Car

Luggage

No seriously. ForwardX Robotics has developed a smart suitcase that follows you around. No need to carry it. You wear a tracker on your wrist and get the suitcase to follow you. The maximum speed offered by the suitcase is 6mph. That's more than enough speed for most of us.

It's not just about the engineering genius, but also the functionality of this product that never ceases to impress us.