5 Ways Mobility is Transforming the Trucking and Logistics Industry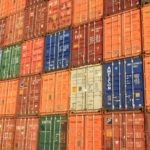 In 2017, the revenue from core transportation reached $1,172.5 billion in the US. Globally, this figure was a whopping $4.8 trillion.
The trucking and logistics industry is undergoing a revolution on a worldwide scale. The soaring fuel prices, shortage of skilled drivers, safety concerns, and many more factors are putting immense pressure on the industry players not just to innovate, but also be nimble and agile enough to adapt to these new challenges fast. For an industry that is notoriously slow in implementing changes, these challenges can be crippling. However, with trillions in revenues at stake, no company can afford to sit quiet and let another player eat up their share.
There are many areas where logistics enterprises can improve, differentiate themselves, and create a competitive advantage. One technology that is fueling the industry-wide revolution is mobility. In fact, the Federal Motor Carrier Safety Administration (FMCSA) has mandated that drivers of commercial vehicles and fleets should use electronic logging devices (ELDs). The objective is to make roads safer by bringing a behavioral change in drivers towards speeding, hard braking, and more. It is evident that mobility has completely changed the way in which the trucking and logistics industry functions.
Here is how it is causing a paradigm shift and has become more relevant than ever.
Better Fleet Management
Companies can get real-time information about where the cargo is and whether it is moving on schedule. This allows companies to track drivers and vehicles, remotely manage dispatch and scheduling, delivery and pick up, improve fleet maintenance, and so much more. Replacing the paper-based reporting with smartphones, laptops and tablets allows the companies to get real-time alerts, more comprehensive reporting, and drill-down capabilities.
Higher Efficiency
In all spheres of logistics and trucking, mobility can unlock hidden efficiencies. Thanks to mobility, fleet managers have a precise understanding of how many trucks are available at any given moment of time, the staff at hand to manage operations, the condition of each of the trucks, and more. Mobility solutions allow them to make split-second decisions.
For the truckers, mobility can help them report issues with the cargo, the truck, or the route. They can also instantly access their training manuals and emergency instructions directly through their mobile devices.
In a nutshell, mobility allows everyone in the office and on the field to maximize their efficiencies through data and process integration.
Improved Customer Relationship Management
Mobility allows businesses to create more data points and gather increasingly vital information that helps them serve their customers better. The exploding number of data points facilitate real-time tracking and make sophisticated data management and analysis possible. As a result, businesses gain superior control over their operations, which allows them to provide better services to their customers. Managers have access to real-time data and customer history, which they can use to respond to customer requests promptly and more effectively.
Mobility also allows logistics enterprises to offer shorter invoicing times, quicker delivery times, prompt communication, and overall better service to the customer.
Optimize Costs & Capital
Mobility solutions enable companies to become more productive, cost-effective, and nimble. The quicker turnaround times of the organization make it possible for them to complete orders quickly and accommodate special client requests with ease. Not only this, with better data integration, they can generate invoices in shorter times. Mobility also enables companies to cut down on their fuel costs. All such factors culminate into reducing the accounts payables for the company. This has a direct impact on the need for a larger working capital. With costs going down and revenues improving because of better services, the logistics enterprises would be looking at higher profitability.
Increase Employee Satisfaction
As cost optimizations drive profit margins, companies can pass on the profits to employees via bonuses and incentives, improving employee job satisfaction. So, mobility solutions can have a direct impact on employee satisfaction.
Mobility also makes it effortless for HR managers to keep track of employee performance. In the trucking and logistics industry, it is so difficult to gauge the performance of the employees, because they are working on the field most of the time. Mobility solutions allow managers to get access to key indicators like the average time it takes the trucker to complete a designated trip. Mobility also helps in problem resolution and many more issues faced by the employees.
As for the employees, especially truckers, mobility solutions offer enhanced safety. They can instantly report any accident, autonomously request for assistance, and resolve a number of other security-related issues in real time. Safety is one of the most important elements of employee satisfaction in this job and mobility offers them exactly that. Employee satisfaction directly translates to improved productivity.
It's Time to Evolve
The logistics and the trucking industry are evolving as we speak. Mobility is one of the major factors contributing to the evolutionary process and is emerging as a key driver of competitive advantage for businesses in this industry. It is essential for other businesses to adapt to this change. Why? Because their competitors will, and higher efficiency at lower costs will become the new industry norm. Eventually, a new generation of leaner, more efficient, and more profitable businesses will push the late adapters out of the industry.
The mobility solutions in the market today have made it easier for companies to adapt to this wave of change. All they have to do is to pick the right service provider that not only understands their organization's unique needs but also provides just the mobility solutions and services that make maximum impact for them. Intratem can help bridge the gap. Contact us today.