Android 9 and Enterprise Mobility: Piece o' Pie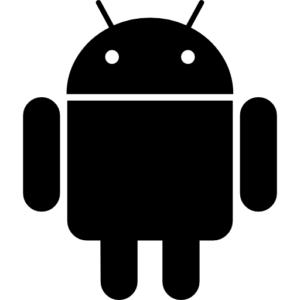 The year 2018 witnessed Google take some significant steps to gain a stronger foothold in the enterprise mobility market, a segment that has been dominated by Apple's iPhones for the better part of the decade. For one, Android smartphone manufacturers are now required by Google to provide security updates frequently and over an extended period of their Android device's lifecycle. In the same vein, the latest version of Android – Android "Pie" 9 brings major feature upgrades to enterprise users.
A Better Work-Life Balance
Now, it's easier than ever for enterprises to manage the work apps and enterprise data on the employees' smartphones without intruding into their personal apps and data. Enterprises can create work profiles on the employees' devices and control them as per the organization's policy. Android Pie offers a tabbed layout within the launcher that separates the work apps from the personal apps. The work apps even come with a work badge.
When the work apps are on the phone, the work tends to follow us everywhere. That's why, the most delightful feature for employees is likely the Disable Work Profile option. Users can disable the Work Profile simply with a toggle. This way, they truly leave the work at the office when they leave for the day.
What's more, they can even switch between the personal and work accounts of the same app seamlessly.
Purpose-Driven UI Control
Android devices have a vast variety of applications in the work environment. Some of them have specific purposes and operate as POS devices, entertainment centers, and so on. In such cases, enterprises can choose to show or hide specific elements of UI that are irrelevant to their usage. They can hide navigation buttons and status bar, so that the device be used only for the purpose for which it is intended. Likewise, they can even populate the home screen with a specific set of apps of their choice and disable any unauthorized, in-device modifications to them.
Enhanced Security Features
Android Pie allows enterprise administrators to make use of device-specific passwords/PINs and even set timeout rules for the devices. This level of granular control goes a long way in preventing unauthorized access of corporate network and data after granting temporary access, be it by contractors, employees, or from lost or stolen devices.
It is also the first mobile operating system to support DNS-over-TLS by default. That's right, Android 9 offers Transport Layer Security (TLS) now. This means that all data entering and leaving Android Pie-running devices are encrypted by default.
In addition, Google has implemented advanced biometrics in Android 9. It is more accurate and offers better security to smartphone users.
Large enterprises and government organizations, among others, which attach utmost importance to cybersecurity tend to have dedicated private networks. For them, mobile-only policies such as APN are critical. For them, Android Pie offers APN support. Enterprises can configure device APN policy remotely.