BYOD Challenge: Hidden Costs of Consumer-Owned Mobile Technology for Enterprises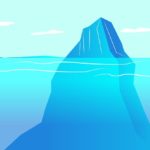 An extensive study commissioned by Samsung with Oxford Economics on the state of enterprise mobility in 2018 came up with an interesting find – BYOD is not producing significant cost savings for the businesses.
Ironically, cost savings is the primary factor behind the emergence of Bring Your Own Device (BYOD) programs. At first glance, a BYOD program may appear to be a more affordable alternative to mobilizing business needs. However, if companies dig deeper, they will unearth hidden costs of consumer-owned mobile technology for enterprises.
Cost of Management
BYOD management programs often surprise companies with just how big the hidden costs can be.
BYOD introduces a variety of software into the mix for the IT department to manage. Add to it the diversity of accessories, and devices. What if the new device comes with a new operating system that is not compatible with existing business-critical applications? What if it adds another unexpected or unknown variable to the already complex mix of devices being used by the organization? Such unknowns can create a significant impediment to the organizational efficiency and are definitely a managerial nightmare for the IT department. Inevitably, a comprehensive mobile device management solution becomes an absolute necessity and slashes the projected savings from using a BYOD program.
With corporate-owned personally-enabled (COPE) programs, companies usually negotiate bulk deals that fetch them the best rates for the devices. Carriers work with corporations on plans, and base discounts. Furthermore, with the same technology powering each device, it becomes easier to manage them for the enterprise. In fact, corporate-owned personally enabled devices are accompanied by Mobile Device Management (MDM) solutions as a best practice. These solutions offer critical features like remote device access, reset, failure diagnosis, easy installation of security features and other software, and much more. MDM come with their own cost, but they are easier to integrate than one would with a BYOD program.
Cost of Security
Security of data is one of the biggest concerns when it comes to introducing mobility in an organization. BYOD programs introduce an abundance of foreign devices into the organization's network that is used to create, store, and access confidential company data. More types of devices only means that the organization has to invest in more security measures, more licenses, more management tools, and so on. According to a study, 1 in every 4 business users faced a security issue with their mobile device. More troubling, only 27 percent of those at-risk felt obliged to report this to their employer.
With the focus on privacy at an all-time high, this can be a very costly mistake. The EU has recently introduced the General Data Protection Regulation (GDPR) that covers most of the large businesses. The fines for compromising data privacy under GDPR can go up to €20 million or 4% of the global turnover, whichever is higher. This is just the beginning. With privacy laws getting more and more stringent, data protection has become a top priority for governments and organizations alike across the world. In addition to the fact that the organizations can lose their competitive edge because of security lapse on account of their BYOD programs, they also stand to be likely held legally responsible for compromising their users' data.
Cost of Support
In a BYOD setup, the IT department must be prepared for a variety of issues that keep trickling in. Different technology comes with different sets of bugs, vulnerabilities, fixes, and compatibility issues. Notwithstanding them, the IT departments must add apps, security measures, and features to these separate devices to ensure better security and to make the BYODs ready for corporate use. This may eventually end up creating more technical issues in the process.
Employees that experience issues with their own devices will inevitably keep reporting them to the IT department, which will eat into their productivity and affect the entire company. Sure, the devices in the COPE programs also experience issues, but because of the homogeneity of the devices, these issues are typically a lot easier to resolve. Especially with the use of Mobility Lifecycle Management (MLM) company.
Final Thoughts
In a typical BYOD program, the cost savings are realized by transferring the telecommunication costs from the companies to the employees. The cost savings from productivity are harder to quantify. However, organizations should understand this – with BYOD, they are depending on consumer-owned mobile technology, which is not a stable and sound choice for organizations that envision a bright future for themselves. Purpose-built enterprise mobility solutions offer them a stronger foundation for building their productive, efficient, and secure "mobile" workforce.