Impact of 5G on Businesses: Opportunities and Challenges Ahead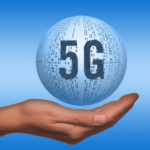 By 2023, 1 billion users are expected to have access to 5G. With speeds as high as 500Mbps to 1Gbps, 5G is all set to push our data transfer capabilities to a whole other level.  
Wireless networks have been instrumental in ushering in the present era of digital revolution. As the wireless networks upgraded, so did the consumer lifestyle, business processes, and how the world communicated. 3G technology allowed users to stay connected online; 4G brought higher speeds and bandwidth, thereby allowing consumers and businesses to explore new possibilities. Today, businesses and entire industries have been built around high-speed internet.
With the improvement in wireless connectivity and data speeds, the global online population has steadily shot up. In 2005, the number of internet users stood at a little over 1 billion. By April of 2018, it quadrupled to more than 4 billion. As the number of online users has ballooned, 4G networks are getting saturated. Users are demanding higher speeds and faster data transfer capabilities. 5G to the rescue.
5G is well known to be the next generation of wireless systems, but that's only scratching the surface. 5G is to 4G what an iPhone X is to a wired telephone. It is a paradigm shift. 5G can handle more traffic and is at least 10 times faster than the fastest available networks of the present time. A sneak peek into the awesome power of 5G was given at the PyeongChang Olympic Winter Games, 2018. For the first time, 5G was used on a large scale, and it delivered. It has already made a lot of waves.  So what can the business world expect from the 5G's awesome power?
An Increase in Mobile and Remote Workforce
Mobility is already a reality for most organizations, but the current generation of multimedia solutions and remote collaboration technologies are not advanced enough to completely replace the need for physical presence. With 5G arriving on the scene, the audio and video quality of online collaboration tools are set to get a colossal quality update. With higher data speeds, the remote workforce will be able to connect better, share more data online, and will not have to suffer through lags.
One of the biggest potential beneficiaries of this impending 5G revolution is the medical industry. 5G can provide the much needed boost to robotic surgery, remote consultations, and the development of advanced wearable devices. This will drive down cost of healthcare and make it accessible to a larger section of the populace.
Rise of Automated Continuous Response Services
According to the US National Highway Traffic Safety Administration, vehicle-to-vehicle communication can reduce accidents by as much as 80% among light and medium vehicles and by 71% among heavy vehicles. Therefore, it is a good thing that by 2035, there will be 95.4 million autonomous vehicles on the roads, which will make up a whopping 75% of the total light vehicular traffic. These vehicles will be able to communicate with each other and drastically bring down the number of traffic accidents, save lives, relieve road congestion, and do much more.
5G will provide the necessary high-speed wireless network capabilities to share enormous quantities of data and facilitate real time interactions between the vehicles. It is the 5G network that will make autonomous cars mainstream and push the automotive industry into a new era.
The same is true for other industries like manufacturing, where real time data and interactions can completely transform how those industries work, and 5G is going to make it a reality.
Explosion in Data Usage
Data usage is on the rise. It is predicted that by 2019 average data usage per person per month in the US will reach an astounding 11.2 GB. This is up from just 1.2 GB in 2014. That is a lot of data for one person and yet, hardly surprising. With everything from texting to calling to socializing to consuming entertainment online, the data usage per person may get into hundreds of gigabytes. This kind of data usage by millions of users can only be supported by 5G networks.
As for the businesses, the advent of 5G will change the way they operate. In the construction industry, for instance, businesses will be able to achieve better worker safety by leveraging the 5G technology. The superfast connectivity offered by 5G will enable construction companies to use remotely operated heavy machinery to drastically minimize accidents. The operator can use headset and controllers powered by VR technology, while sitting in the safety of a command center.
In the manufacturing industry, smart machines are already being used to improve efficiency on the shop floor. Machines come fitted with a multitude of sensors that collect data and send it for processing to improve manufacturing processes. But, the current wireless speeds limit the ability of these smart machines to transfer data or interact with each other. A cloud-based interconnected system can be operated on a small-scale using Wi-Fi, but without 5G, it is not possible to use it on a large scale. Moreover, any robots that are used in the manufacturing operations must be connected to a wired connection for faster data connectivity. 5G not only brings high speeds with it, but also offers wireless connectivity. Such autonomous robots can make the shop floors significantly more productive and efficient.
Skyrocketing Wireless Expense
With increased data usage, a rapidly growing mobile workforce, and the enhanced capabilities of remote technologies, organizations can expect a substantial rise in their wireless expenses. With this new technology on the horizon, enterprises are bound to incur fresh costs in lieu of the compatible wireless devices, accessories, and wireless plans. Soon, they will be comparing hundreds of new data plans and making suitable choices for their organization's needs. Whether it is vendor management or employee accounts, everything will come at increased costs to the organizations. Managing all of this and providing end-user support for new services, requires dedicated resources around the clock, which only adds to the total cost of technology adoption.
A reputed mobility solutions provider, who offers complete mobility lifecycle management services, can not only shoulder all these non-mission critical tasks, but can also end up saving a significant amount of money in terms of wireless plans and dedicated IT resources. This will help businesses drive down costs and get the right tools to leverage the inevitable 5G revolution.
Final Thoughts
There couldn't have been a better time for the advent of 5G. The world is witnessing an explosion in the number of connected devices. They are taking the center stage and 5G will make the limelight brighter by making them connect better and generate improved results. Like any new technology, it will bring a new set of challenges with it, which can be solved along the way with expert help.