How a Poor Wireless Strategy Can Upend Your Mobility Initiative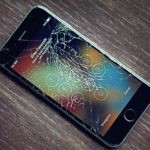 Enterprise mobility, backed by cloud, IoT, smartphones, and dropping wireless prices, is making business agile, faster, and more productive than before. In some cases, like , enterprise mobility has emerged as the key driver of disruptive innovation.
Despite the increasing adoption of mobility among the enterprises, a majority of them are yet to unlock the full potential of the mobile revolution. Poor wireless plan selection, sub-optimal enterprise mobility management (EMM) strategies, and mismanagement of security-convenience trade-offs are preventing organizations from leveraging the massive potential of enterprise mobility.
All of these limitations can be addressed by bringing in professional enterprise mobility management services who can help navigate the increasingly complex landscape of enterprise mobility. The alternative would be a suboptimal wireless strategy that can jeopardize not only the mobility initiative, but also the organization's future.
IT Expenses vs. IT Investments
The latest Gartner Worldwide IT Spending Forecast predicts that the global IT spending will increase by 6.2% for the year 2018, and by 2.8% in 2019, effectively pushing the worldwide IT spending to $3.85 trillion in 2019.
This growth in the IT budget is in tune with the changing reality of the global business landscape. The IT department has evolved from a supporting role into a key source of competitive advantage for businesses. Present day IT departments not only have to grapple with 'keeping the lights on' so to say, but also invest in the technologies of the future that will provide their organizations a competitive edge in their respective industries. Naturally, organizations are increasing their IT budgets to empower the IT department to realize this mandate. However, the IT budget expansions are far from proportional to the demands laid upon it.
Combating the ever-growing security threats, replacing legacy hardware, supporting other departments, and managing a variety of supporting tasks are getting more expensive by the day, forcing the IT department to make tradeoffs between investing in the future and providing support services in the present.
Now, more than ever, IT is under immense pressure to get more done with fewer resources. And, it's only going to get harder from here.
With wireless budgets amounting to a solid 4% of the IT budgets on average, there is a great deal of pressure on the IT departments to minimize their wireless spending. Bringing down the wireless spending, as a percentage of IT budgets, down by even one percentage point can unlock plenty of funds towards investments into developing the technologies of the future. However, organizations cannot count on the dropping wireless prices alone to realize this.
Fourth Industrial Revolution
IHS predicts that there will be an estimated 30.7 billion connected devices by 2020. That number is expected to balloon into 75.4 billion by 2025. This is against just 15.4 billion IoT devices that were present in 2015.
The IoT revolution is here and businesses, and even countries that embrace it the earliest, can lead the rest of the world into the future. Leveraging the potential of IoT can help businesses achieve hitherto unimaginable efficiencies. In fact, we have previously discussed how innovations in the telecom industry can transform businesses in various industries. But, enterprises need not wait for innovations like 5G to achieve large-scale efficiencies, deliver superior customer services, and make their workforce more productive. They can do this with current technologies. Then again, that would mean a constant influx of billions of bytes of data. Without a properly designed wireless plan, the exploding IoT traffic can send the data costs spiraling.
Security and Access Management
Corporate data security continues to be one of the biggest areas of challenge for the IT.
ISACA International's 2015 Global Cybersecurity Status Report, had a surprising detail to share. Only 38% of the global organizations claimed that they were prepared to handle a sophisticated cyberattack. What's even more shocking is that 52% of the enterprise victims of cyberattacks in 2016 had no plans to implement any changes to their corporate security infrastructure. Poor corporate security infrastructure will increase the cost of worldwide cyber breaches to $2.1 trillion in 2019.
Enterprise mobility security sits at the core of the corporate data and network security strategy. Mobile devices continue to be inherently vulnerable and can act as access points to sensitive corporate data for hackers. A comprehensive EMM strategy incorporating a meticulous data management policy is crucial for corporate data security. All the important data and files can be stored on company servers, the cloud, or in a hybrid environment, with multi-tier access available to only the authorized employees. While they can use their mobile devices to access the information they need, the sensitive data itself must never be stored onto their mobile devices. This way, the inherent security flaws in the modern mobile devices will not compromise the corporate security.
Of course, implementing such a centralized data management policy must be complemented by a robust wireless policy that allows for lightning fast data access for the mobile users. Delays in data access caused by a slow connection can have a gradually intensifying negative impact on the productivity of the workforce, thereby nullifying any potential productivity boost to be gained from embracing enterprise mobility.
Final Thoughts
With wireless expense occupying a significant position in the enterprise IT budgets, it is vital that organizations take the necessary steps to minimize it without compromising on their requirements. An experienced EMM services provider can help enterprises in realizing this objective.